Welcome to my gallery!

I'm Debbie Moore.
For forty years figurative painting
has offered me passage,
ways of seeing myself and friends
in an ever-changing light,
ways of exploring and
revealing our nature.

While painting, I "body-read" people:
colors and symbols come to me in paint,
describing a person's outlook
and potential in life.
A vision comes from the canvas,
directing my brush,
(even while painting a self-portrait)
bringing about
quite unexpected views or images.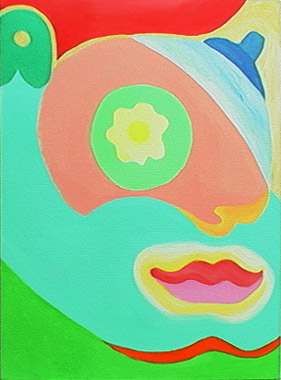 Each day with the canvas
is compelling in a new way,
mysterious, demanding
a new way of seeing.

I hope that these images
will charm you,
bring about an inspiration,
a realization, or even
an amusing way of seeing
our human condition.

I look forward to meeting you,
and to painting you
in ways that you see here,
or painting ideas you hold true...

All of these works, and more,
can be viewed
in my studio/gallery,
"Art-A-Fact", in Berkeley, CA.,
which I open
on an appointment basis.